Feeding the Poor during Covid-19 lock down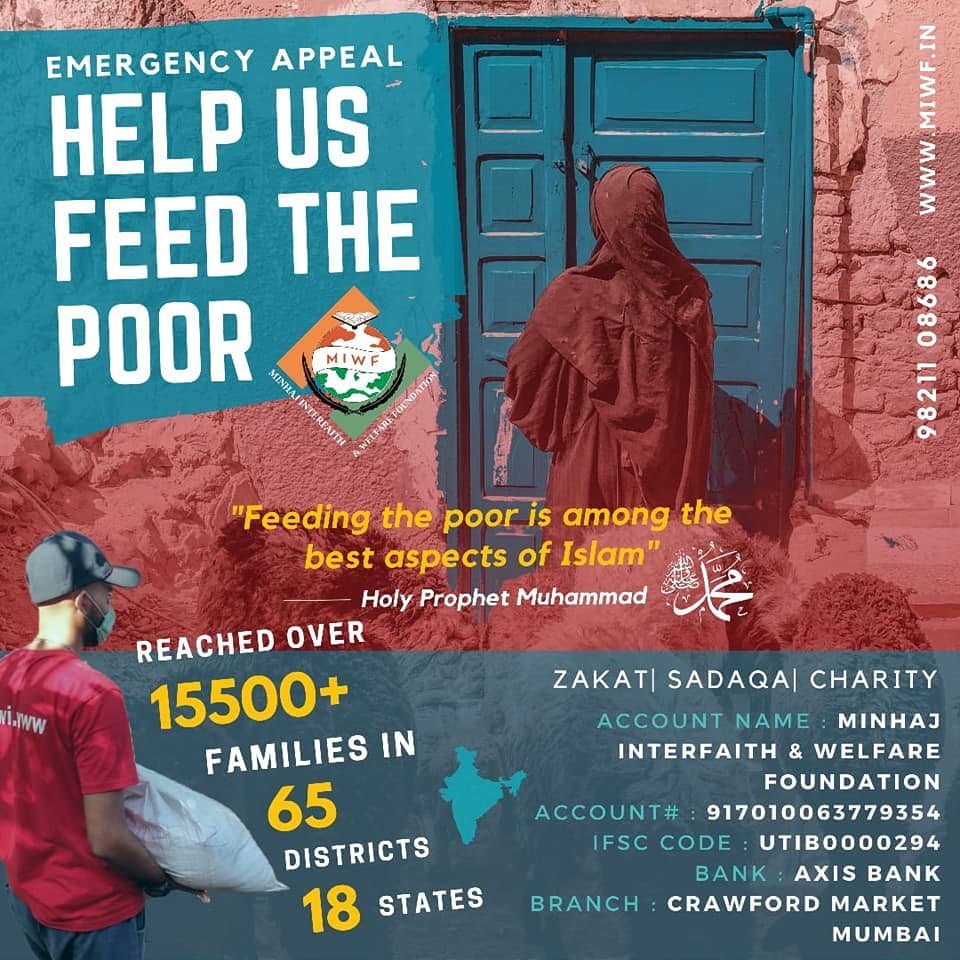 Alhamdulillah MIWF teams are working in 66 districts across India to help feed poor and daily wager families impacted by COVID-19 lockdown. The cities where our volunteer teams are working includes: Mumbai, Navi Mumbai, Bhiwandi, Thane, Pune, Nasik, Malegaon, Amalner, Lonawla, New Delhi, Prayagraj, Lucknow, Kashmir, Pulwama, Srinagar, Bandipore, Pratapgarh, Pali(MP), Kanpur, Chandigarh, Karim Nagar, Cachar, Aurangabad, Jalgaon, Lonavla, Mysuru, Bengaluru, Hassan, Hyderabad, Baroda, Ahmedabad, Bhuj and Mundra. 
Our teams are also serving community kitchens at 5 locations, performing sanitisation of public places and delivering medicines wherever needed.
So far, with your generous contributions and support we have been able to reach 15,500+ families.
Please help us to reach more families by donating in the following account (India accounts only):
Account name: Minhaj Interfaith & Welfare Foundation
Account: 917010063779354
Ifsc code: UTIB0000294
Bank: Axis bank
Branch: Crawford market mumbai
Online Amount Transfer Link(All countries):