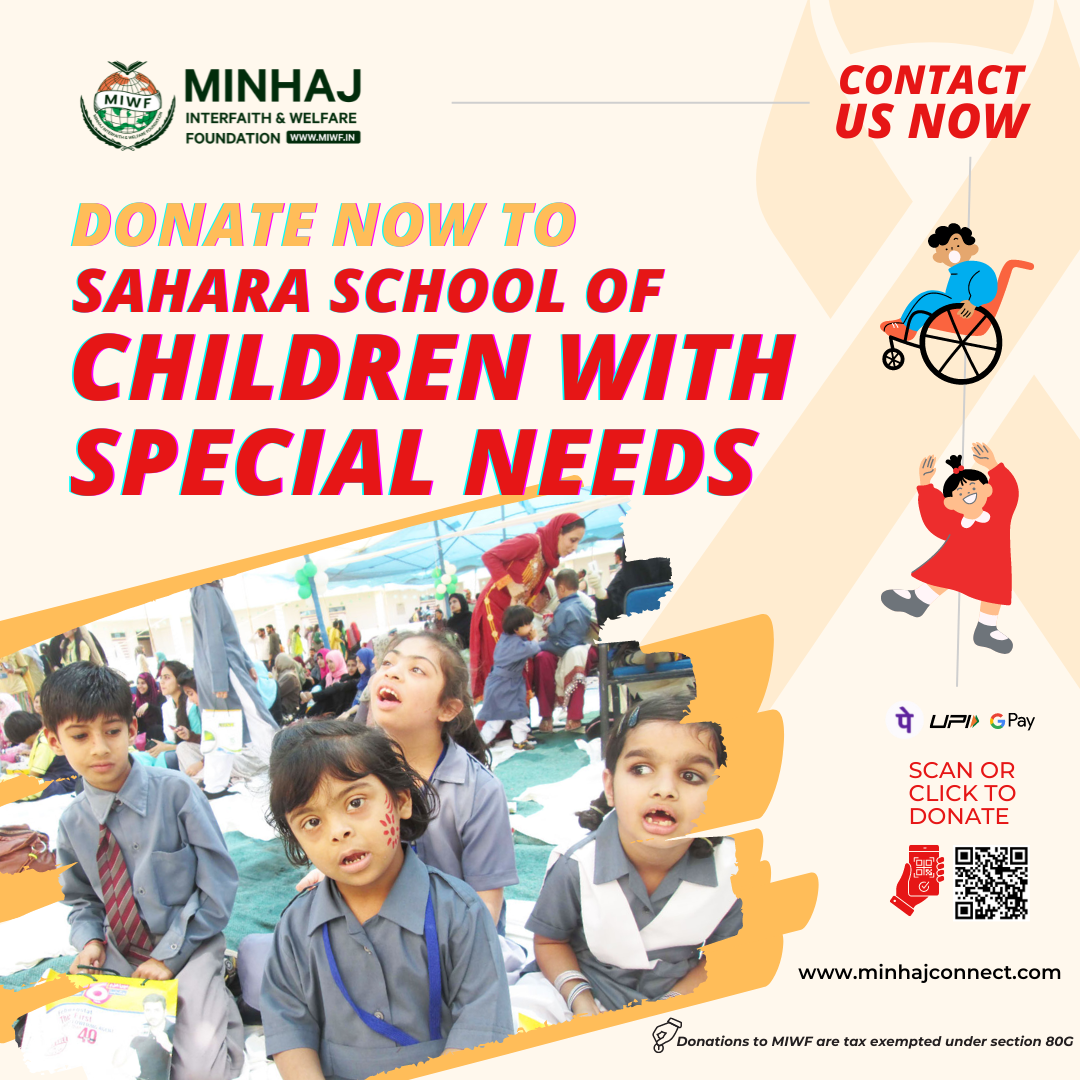 We appeal for funds regarding this noble initiative:
Please transfer directly into our account (INDIA ACCOUNTS ONLY):
ACCOUNT NAME: MINHAJ INTERFAITH & WELFARE FOUNDATION
ACCOUNT NO: 917010063779354
IFSC: UTIB0000294
BANK: AXIS BANK
BRANCH:CRAWFORD MARKET, MUMBAI
Contact number :- 98205 84468
MIWF is dedicated and strives to provide all welfare services and help the people of India in general without discriminating against religion, caste, creed, or gender.
Children with Special Needs – Differently abled persons.
After careful analysis area in Mysore have high prevalence of children with disability (intellectual disability, Autism spectrum disorder, cerebral palsy, multiple disability, speech and language disability and specific learning disability) were found. It was thus resolved to provide the facilities  necessary for parents to cope with such children.
OBJECTIVE
Children with disability are often denied admission in regular schools. When coupled with poor socio economic conditions, familiar are often challenged with tasks of caring for often challenged with tasks of caring for them on a day to day basis for such children, simple tasks such as eating, toilet training or even learning to walk, to sit properly, communicate with others are difficult.
We aim to provide a suitable environment for developing the children's educational as well as social skills. The children are given tasks to enhance their mental growth, target to become independent which gives them a severe of accomplishment and helps build a positive self esteem.
OUR MISSION
Our mission is to extend our services by supporting , co coordinating and encouraging effective educational and personal development of children and adolescents of various kind of disability.
Almighty Allah commands:
"And help one another in acts of righteousness and piety" ('ta'awaunu 'ala al-birri wa al-taqwa, Qur'an, 5:2)